Hey guys, I've been playing a bit on your Monster Mash server, and I was led here by your server information and a few google searches. I'm having a problem with the ability "Awareness", I'm playing a Weapons Master and I was looking at the prerequisites for the ability (+5 in all stats), which I have, but for some reason the skill is still showing up as unselectable.
Here is a screenshot of my stats window.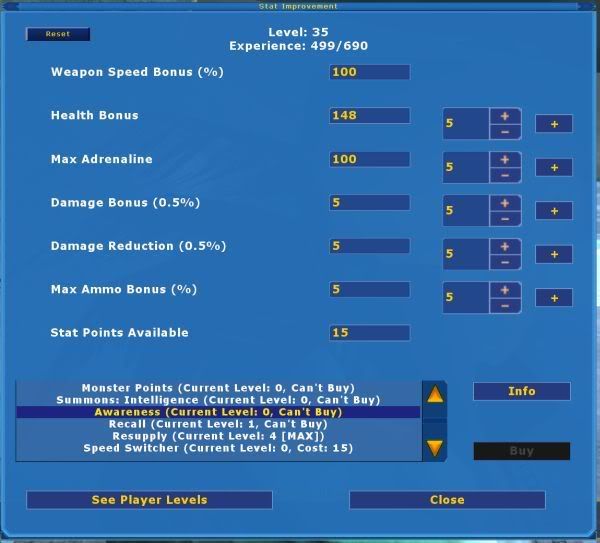 Am I misunderstanding something? What am I doing wrong?